about the Byron Bay Recording studio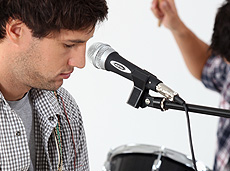 Byron Bay Recording Studio specializes in professional voice recording and production. With some of the top voice talent in Australia, professional audio recording, and the capability for streamlined digital production and mastering for distribution across multiple platforms - we're your on-stop shop for all your audio production needs.

No matter where you are located, we can help you with your script, match you up with professional voice talent, record your audio and deliver it directly to your inbox.
We offer a wide variety of voice artists, including male, female and child, with voice accents and inflection from all parts of the world. We can also provide you with music selection and production, sound effects and a wide variety of digital production options.


our advantages
1.
DISRIBUTION CHANNELS
Our relationship with major publishing organizations can help get your audio production, music or podcast in front of audiences.
2.
Professional Voice Talent
Our skilled on-air talent and network of professional voice artists ensures you have the voices you need for your project.
3.
content development
We have extensive experience working with scripts for a wide variety of radio, corporate and on-hold productions. Let us help you convey just the right message through professionally produced audio.
What We Do
Projects and Clients